Rinoa Heartilly
(rig by Yuniwii)

GTA San Andreas Ped skin
Description :
Rinoa Heartilly (リノア・ハーティリー, Rinoa Hātirī, Linoa in the French version) is a female protagonist and playable character from Final Fantasy VIII. She is best known for her trademark "angel wings" printed on the back of her duster sweater and, as such, her "character symbol" is a white feather that signifies the wings. She serves as Squall Leonhart's love interest and awakens as a Sorceress halfway through the game.
Rinoa Ballrom Dress
original model from Xnalara meshmod by Daniella Hill
convert to GTA SA by Yuniwii
v 22062013 download
----
Rinoa Battle Outfit
Model 1
original model from XNalara meshmod by Vanillah89
convert to GTA SA by Yuniwii
v17032013 download
Model 2
This Rinoa model converted by me from Unreal Tournament 2004 mod by KDR_11k.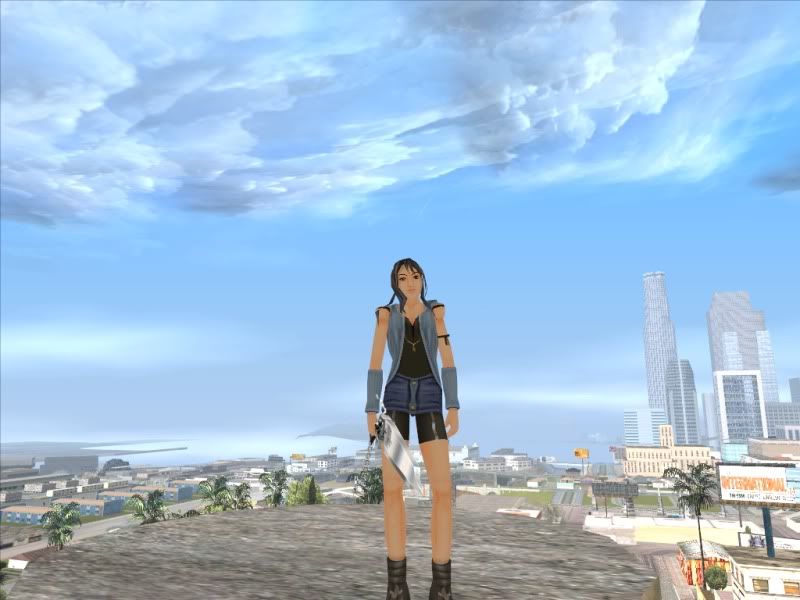 link download
mediafire.